Monday morning social media influencer shared video about her relationship with famous American singer Adam Levine. Adam Levine married with Behati Prinsloo in 2014 and still they continue their relationship.
They are parents of two children and last week Adam Levine announced about Behati Prinsloo pregnancy. For that Singer Adam Levine has been accused of cheating on his pregnant wife Behati Prinsloo by an Instagram influencer Sumner Stroh.
Sumner Stroh release one video where she show some chat with Adam Levine's official account. There she reveals some chat but she can't recognise about a time period of affair.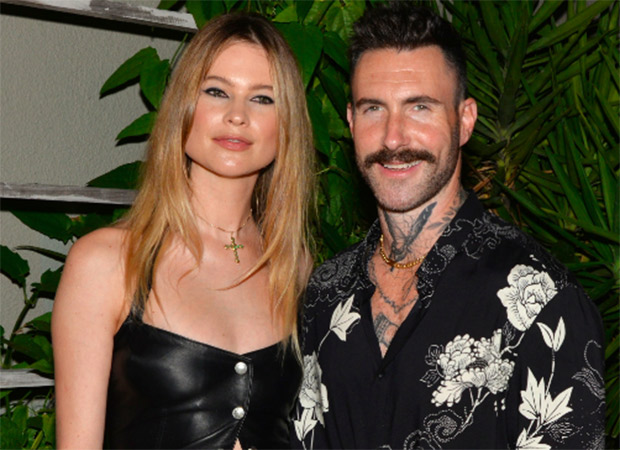 Just a week ago Behati Prinsloo gave a good news about their third child. Before this they have a two daughters. Behati Prinsloo and Adam Levine meet in 2012 after they got married in 2014 and still continues. In 2016 their first child dusty born and after two year in 2018 Behati Prinsloo gave birth to their second daughter (Gio).
Summer Stroh have 350 K followers on instagram, where she announced her relationship with singer David. At first, she not reveal a name of singer but later she show some instagram DM massage with singer. Where that massage come from Adam Levine's official account.
First summer Stroh said that in video " "I was having an affair with a man who's married to a Victoria's Secret model. At the time, I was young, I was naive, and, I mean, quite frankly, I feel exploited."
Additionally she released short clip in her background video where she reveals some chat between them. There Adam said " Ok serious question. I'm having another baby and if it's [a] boy I really wanna name it Sumner. You ok with that? DEAD serious."
After that she spoke about reasons why she talk about all of that in public, because she shared some screenshots to her friend and now they try to sell that photos to media. So here she don't care about money.and she also told that about the time her morals are unknowingly compromised because at that time she was completely manipulated.
She told that in her video "I never wanted to come forward because obviously I know the implications that come with what I do, making money the way I do being an Instagram model. I know the stereotypes. I had sent some screenshots recklessly to some friends and one of them had attempted to sell to a tabloid. So here I am."
Her video's view reach at 7 million in just 10 hour after she released another video and told that here i am not a victim but here Behati and her children are victims and I am so sorry for them. And I am not trying to get any sympathy here.
Adam Levine not have any response or not trying to defend himself yet. But summer post another video about that accident how they meet. In new vide she says " He was DMing me straight from his verified Instagram account. I didn't have any reason to further question it. But I now realise that that was likely a manipulation tactic of his, you know, just hiding in plain sight."
In the Twitter fans are trying to gave a sympathy to Behati and try to trolled Adam Levine for his external affairs. Specially woman try to trolled him and ask about some shame because he want to gave a name of his affairs girlfriend to their new baby before Behati Prinsloo.
One of fans write on twitter" why is everyone freaking out about Adam Levine cheating? first of all he's a man what did u expect."
One write to defend Adam Levine, that " but she knew he was married" you know who else knew Adam Levine was married? Adam Levine, I'm pretty shore… the one who got married and made the promise to his wife but alright."
Another fan write " I wanna know where Adam Levine gets his audacity from. Cheating on your pregnant wife? The woman you've been with for a decade? The woman that has carried 3 of your children now? The Victoria's secret model? For some Instagram trash? Trash men are trash men. End of story."